Almoro Clan: Global... Eternal...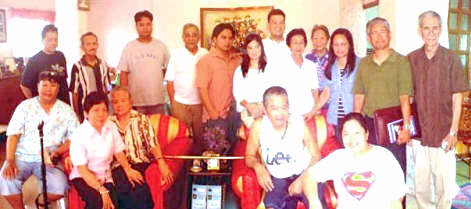 Welcome
This website was made to establish contact between long lost relatives of the Almoro clan of Biñan, Laguna and to be a vehicle to disseminate information to family members living in the Philippines and overseas.
Site visitors who by chance or twist of fate ended up on this page, whose family ancestry originated from Biñan, Laguna with the surname Almoro, please contact Amado Almoro San Mateo (info on the "contact us" page) - you may be one of the reasons why this site was made.
Site Content:
Almoro Clan eGroup
Join the Almoro Clan eGroup at Yahoo! Groups. Post messages and pictures and get updated with the latest happenings, Click here.
Also visit Amado "Lolo Madz" San Mateo's Website, Click here.